Your Life, Your Way: A Guide to Creating a Flexible Work Culture
How to Enable Flexible Learning and Self-Directed Career Development
In the previous chapters, we have shown you how to set the course step by step for a corporate culture in which people can work part or all of the time, where, when, and how they want, in order to deliver the best possible performance and enjoy greater job satisfaction.
But maybe there's still one thing on your mind: are your teams really thriving with this new flexible culture? Of course, you can send weekly pulse surveys to your employees to gauge their engagement. However, it may not always be possible to tell from the results if or when people start to feel distant and unconnected from their friends and colleagues over time.
Well, just like a cardiovascular system keeps the body supplied with enough oxygen, your flexible corporate culture must connect all employees with the life-supporting nutrients they need to stay engaged and motivated. The most important nutrient of all? Learning.
Here's why a flexible work culture is so critical to enabling better learning outcomes.
At 360Learning, we've developed a culture in which every team member can not only work under the conditions in which he/she performs best–each of us also defines the destination and route of our own professional learning and development journey. And it is our peer-driven learning platform that connects us all as a central place for sharing our knowledge and upskilling through absorbing the subject-matter expertise around us.
We believe that self-determination doesn't stop at just working when and how you want; on the contrary, it is particularly relevant to learning. It's not a matter of simply digitizing all your training courses overnight so that employees can continue their education from the home office. Rather, the end of traditional work cultures also heralds the end of passive top-down learning with its rigid training and career paths–and the beginning of a learning culture in which people, regardless of location, time, and method of learning, engage in a lively exchange of knowledge with their peers and pursue their own development goals. This way, people can experience an even connection with their roles in your organization.
Evidence shows that a flexible, peer-based learning culture also leads to better learning outcomes. Here are some results from our recent study on learning at work among 1,957 employees:
Autonomous learning: When asked about the training methods used, 54% of US employees and 47% of British employees answered 'I train myself as I do my job'. 
Peer learning: Of all the types of training employees experience at work, 'learning from peers' was considered by US respondents to be the most effective, with 64% of respondents saying it was "very effective" in helping them learn how to do their job. 61% of British respondents said the same. 
Time-flexible learning: 64% of US learners and 63% of UK learners (the vast majority) prefer to learn as they go, making the most of opportunities to speak with people and look things up for themselves
In short, when we put our employees in the driver's seat of their learning journey, they learn better, stay more engaged, and share their own knowledge across the organization to help everyone upskill from within. That's because they don't see learning as something forced upon them, for example, with a designated once-a-year training day or a pre-defined set of standardized compliance courses. Instead, people are empowered to set their own learning priorities, connect with others to benefit from expert insights, and learn the way they really want to.
Read on to learn how you can build a flexible learning culture–from onboarding to decentralized learning.
We at 360Learning have built a culture that offers us radical freedom in learning and working on the one hand, and on the other hand, a common set of tools and methods that enables everyone to drive impactful business outcomes through their own scope of responsibility. 
This culture is significantly enabled and fostered by our learning platform, which not only makes all our corporate knowledge accessible regardless of time and place, but is also a forum for professional exchanges and the pursuit of career development goals. As advocates of flexible working and learning cultures, we continue to develop our platform on the basis of our own experience to allow other companies to benefit from it.
Here are some of our flexible learning practices that you can implement in whole or in part in your own organization.
At 360Learning, new employees are given a clear, personalized onboarding learning path from Day One that reflects our learning culture. Our peer-driven learning platform allows us to digitally map the components of this learning path and make them accessible anytime, anywhere. 
Typically, an onboarding path at 360Learning includes company-wide courses on company culture, processes and tools, as well as department-specific content. In addition, new employees will receive customized courses for specific functions that managers (or as we call them, coaches) create together with the L&D team.
The asynchronous learning units on our learning platform allow new employees to familiarize themselves with the subject matter at their own pace and to set their own priorities as they begin their employee journey. We combine this asynchronous onboarding part with personal coaching sessions and informal meetings with new colleagues so that newcomers can build their familiarity and comfort with our work processes and corporate culture. 
Through this combination of standardized and personalized courses, as well as the individual coaching, each new employee benefits from an individual learning experience.
Onboarding via our learning platform also has significant advantages for coaches and L&D teams: 
Our coaches and L&D team can create learning paths and learning courses quickly, both for teams and individually
New employees are encouraged to provide feedback in the form of reactions to onboarding courses, so course authors can ensure their relevance and quality
Coaches and L&D teams can track the impact of the created training through the platform–at any given time, you can see who is taking the training and whether they consider it to be helpful.
Want to see what this looks like in reality? Take a look at our SaaS docu-series Onboarding Joei.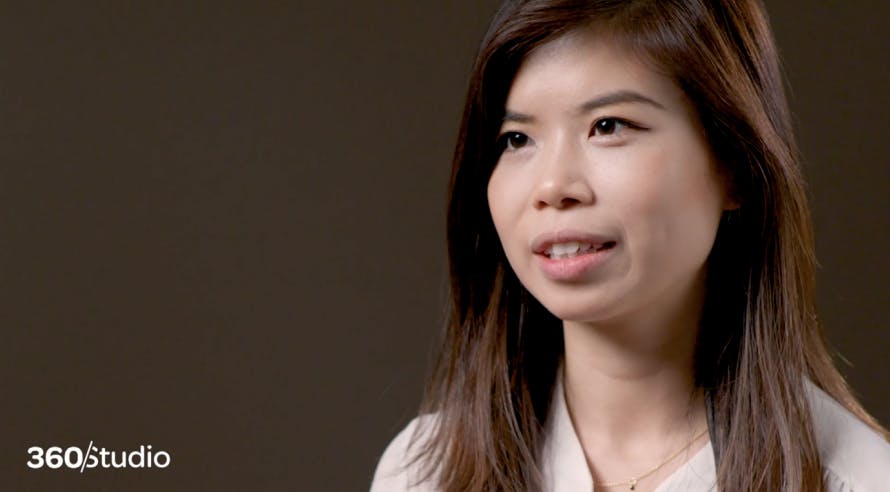 Many organizations rely on L&D teams to identify learning needs in the workforce and create courses. We use our peer-driven  platform to make learning democratic and decentralized.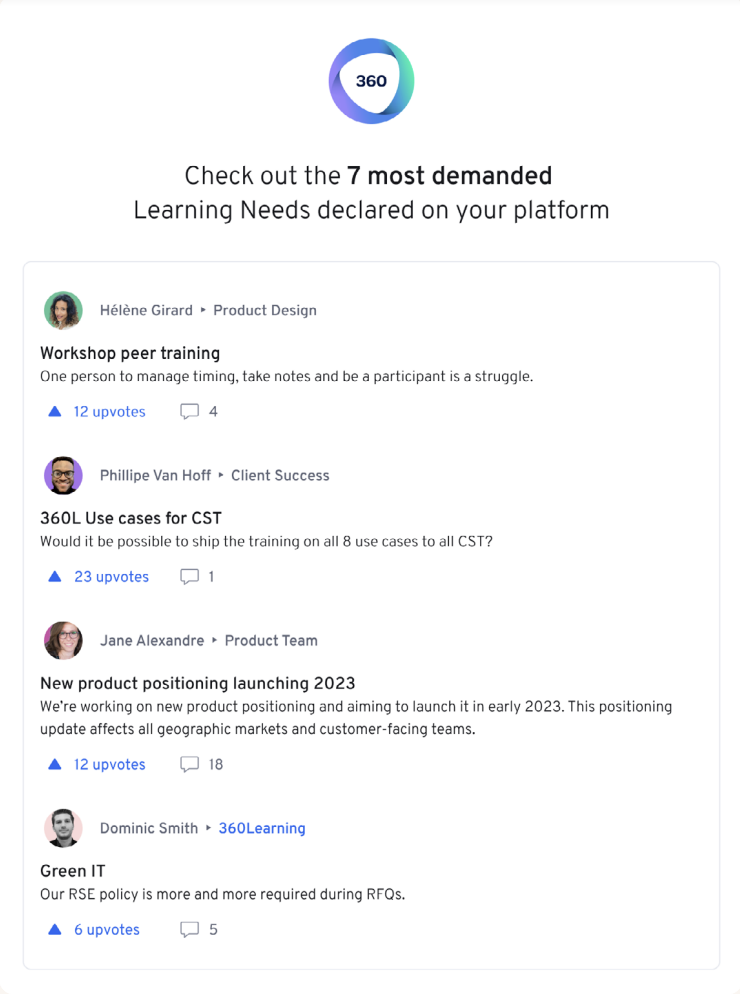 We want employees to be able to manage their own learning journey. That's why we enable them to proactively express learning needs on our platform. Other team members can then upvote these needs so that courses with high demand can be addressed with priority. Employees also have the option of contributing as course authors to share their expertise with their colleagues. This is true peer learning.
Our teams collaborate from New York, London, Paris, Frankfurt and many other locations around the globe. Thanks to our decentralized structure, everyone can quickly share internal knowledge–beyond the boundaries of offices, countries and time zones. Such a learning system is not only far faster and more flexible than traditional L&D methods. In a culture of remote and asynchronous working, the ability to learn from each other on an ongoing basis is crucial to individual and company success. 
We believe that empowerment does not only come from employees being in control of their own working hours and places. Empowerment also comes from being able to share their expertise with others in order to solve business issues and upskill from within. 
At 360Learning, every employee has the opportunity to share their knowledge as a course author on our platform, to initiate professional exchange in discussion forums and to respond to feedback and questions. 
Your entire organisation benefits from the involvement of internal professionals in L&D, starting with the time savings in course development. You can calculate the ROI of this democratised approach with a few simple questions: How much does an external training course on, say, Agile Product Management cost you compared to a course delivered internally by a senior product manager? And how much more relevant will this internally developed training be?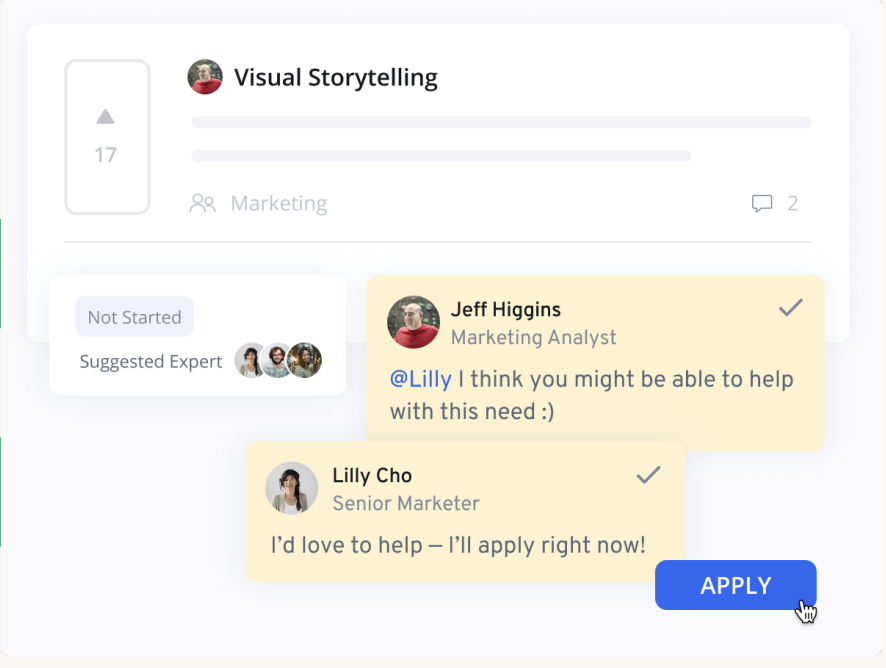 A strong example of this is coaching sales teams. Instead of offering individual one-day training sessions, for example as part of an external seminar, we use a more flexible and effective form of upskilling that draws on the experience of our senior sales reps.
If some sales reps express difficulty in responding convincingly to a particular objection from leads, an experienced sales manager can create a quick, crisp course on our learning platform, for example in the form of a video tutorial. Colleagues can then watch this asynchronous tutorial when it best fits their schedule.
In addition, the course created gives everyone the opportunity to share their own experiences, feedback, and questions with the senior expert and their whole team. This self-initiated exchange, embedded in the flow of work, is not only a recognition for our subject-matter experts; it also promotes teamwork and engagement, as well as individual and company growth.
Next chapter: Flexibility in Practice.
Looking for a roadmap to implementing a flexible work culture? Download our strategic cheat sheet and learn how you can overcome the seven most common objections to building flexible work solutions.