Problem #1: Traditional talent development programs are based on calendars, not employee needs
Talent development programs are often an organizational formality, with training schedules based on generic topics and the availability of outside experts. Imagine being in the flow of work and spending two hours watching a video that's not even relevant to your work. Employees need room to grow so that they are mentally ready to develop their talents. Littering their workweek with training sessions just for the sake of having these sessions doesn't give them space or skills.

360Learning recently conducted a survey of 600 U.S. employees, asking them about the L&D challenges they face. Here are the three most common responses:
There isn't adequate time for training, especially during working hours.
There isn't enough training or that training isn't suitably comprehensive.
The training provided isn't relevant to the job or situation.
(You can grab the full report, below):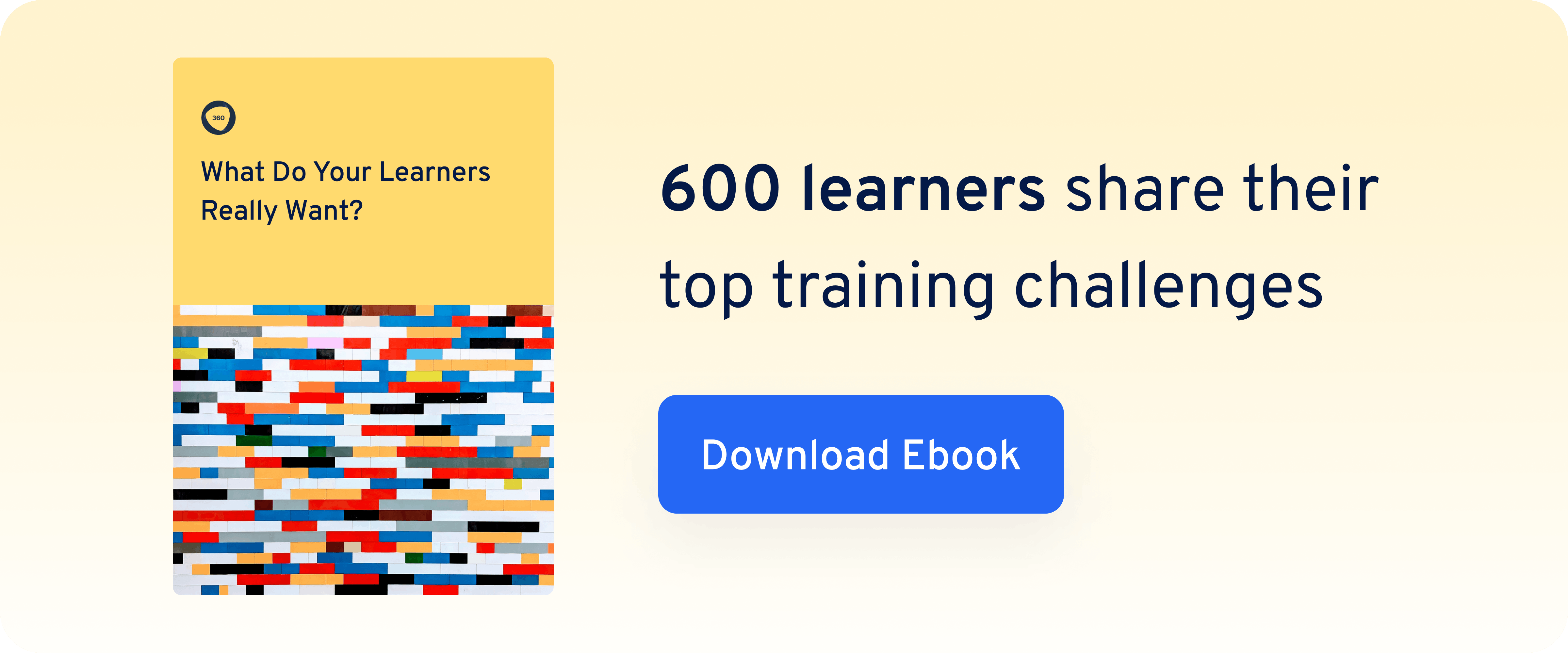 Do you remember the formulas from trigonometry class? Probably not, unless you're an astronomer and need to apply it to your work. Any time humans learn new information, they forget 75% of it in just six days unless there is an opportunity to use and apply that information. Similarly, when programs are based on schedules, not needs, it leads to a waste of company resources because it doesn't help employees develop talent or improve performance.