COVID-19 permanently changed how many companies approach learning, paving the way for web-based training even for companies that plan to return to in-person work.

These changes are reflected in similar ways across SaaS companies. With 82% of companies planning to let employees continue remote work post-pandemic, L&D must adapt their learning methods to reach all workers. Bijan Moallemi, CEO of the strategic finance platform Mosaic, reports that "the team has become more and more remote, which means that training needs to be async."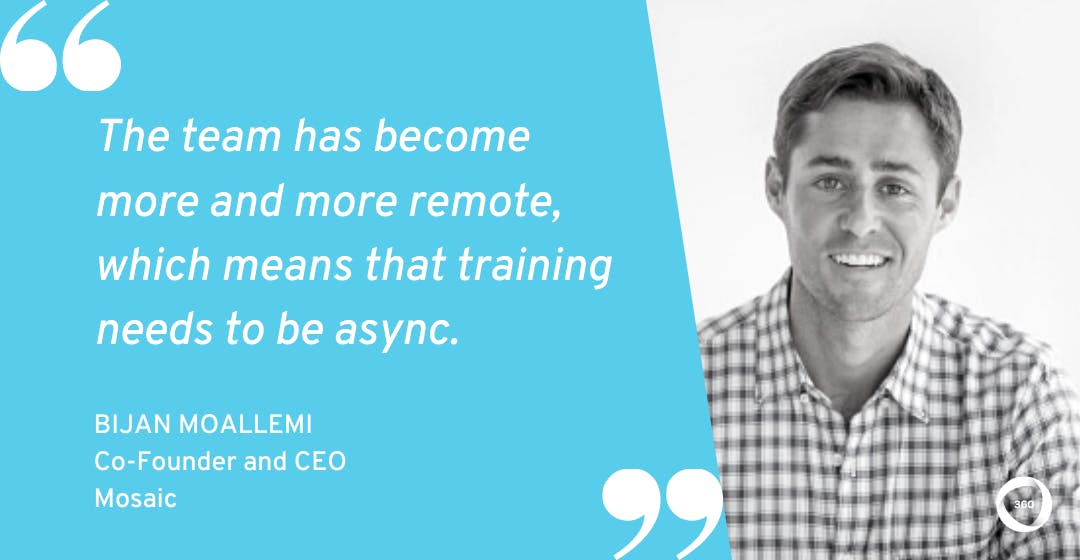 Kutay echoes that sentiment: "[During COVID-19] we shifted to an on-demand, self-service knowledge base. Managers still help guide their new team members, but all the necessary content is available online."

Across industries, 79% of organizations plan to shift budgets away from in-person learning toward online learning. Even for companies that don't intend to stay remote forever, online learning is a more flexible and adaptable solution that guards against unexpected shifts.

The commitment to online employee training means that organizations need to be open to experimenting with new formats and learning styles. Video learning, mobile learning, microlearning, and more are all on the table. Jeniffer Strub is the director of human resources at Vyond, an online animation software. She says that "We believe that training must include a variety of formats to truly be effective. Video is dynamic and easy to absorb, so incorporating is key. Micro-learning is also key to help people absorb and retain training segments."