The biggest challenge Andrés and his team is facing is growing their training and market professionals teams.
"The challenge is making sure that every client that works or engages with us is getting a consistent experience and that the learning objectives tie to their business' goals," he explains.
Andrés is working to formalize the learning curriculum and certify their trainers to ensure they deliver the material consistently across different organizations. 
"And that takes a lot of work because it's formalizing many processes, helping people understand how they can bring their authentic selves and tell their stories while staying true to the intent and the spirit of the curriculum," Andrés explains.
"Because at the end of the day, we want learners to be the center of the experience, wow them with stories from experienced sellers, and help them build skills they're able to take back and implement in their day-to-day."
And before they roll out the final course to any client, Andrés and the team will engage with past clients and ask if they are willing to test the new course and provide feedback. 
"We're not just receiving feedback from internal stakeholders, but also from people who have had our training in the past and have been impacted by it. We do this to ensure we've retained the magic," he says. "That we haven't lost the energy, the background, and the stories that we bring when we deliver a new or a more formalized course."
So, how is the learning team structured around the challenge of growing trainers?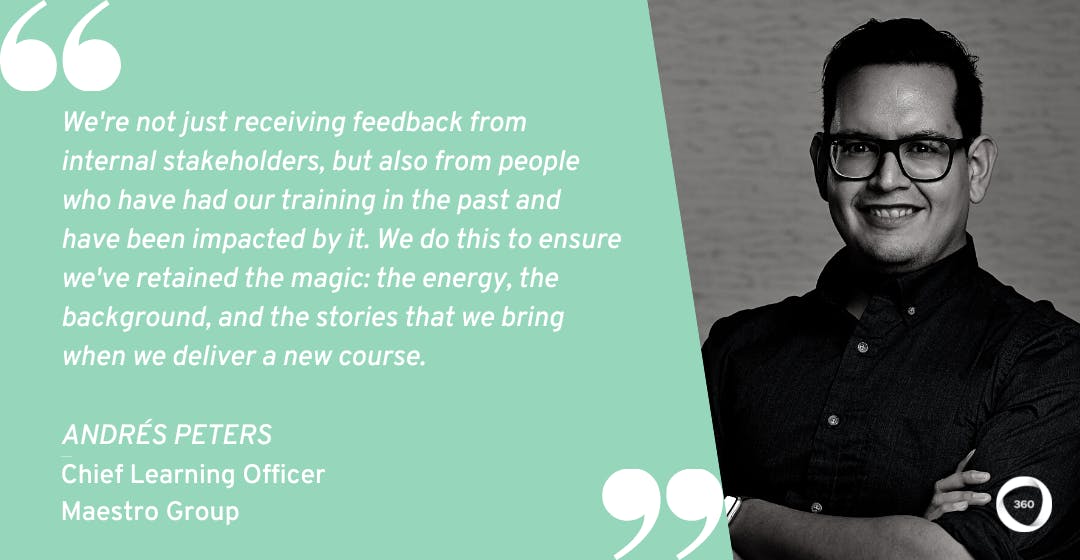 Related: AppZen's TouchPoints Framework for Increasing Customer Centricity in Every Team