4. Emphasize clear communication
Few things spoil collaboration like poor communication and unclear instructions. Clear communication helps prevent this potential friction during collaboration.

Start by creating guidelines around internal and external communications—practices around how long an email should be, how to create agendas for meetings, succinct reporting techniques, and so on. These guidelines will help new hires and established employees alike build healthy, clear communication habits.

Keep in mind that the right tools will also make effective communication easier. For example, we use Trello to comment on projects, communicate clearly and quickly, and avoid sending emails when a simple Trello comment would do. We even have a course that teaches our team how to most effectively use Trello.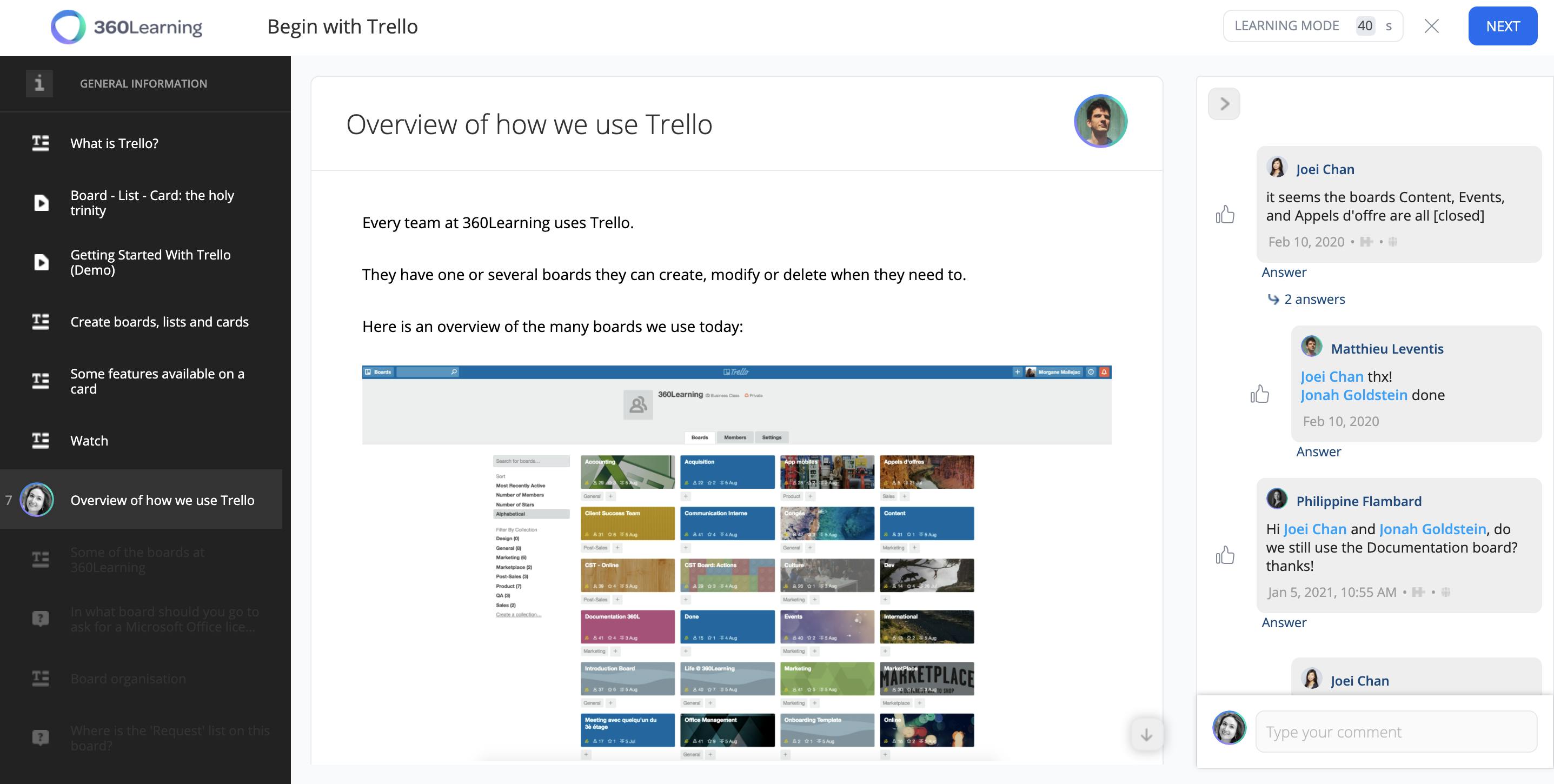 Along those lines, we have a whole course in our onboarding about using the Pyramid Principle (you can see a screenshot of this below). We explain how this way of communicating—orally or in any kind of writing—helps save time, keep messages clear, and creates better team play.