If you're thinking of replicating this kind of learning campaign at your place of work, engage your L&D and DE&I experts first. This will ensure you create engagement and have a few people committed on your 'sign-up sheet' before sharing it with everyone.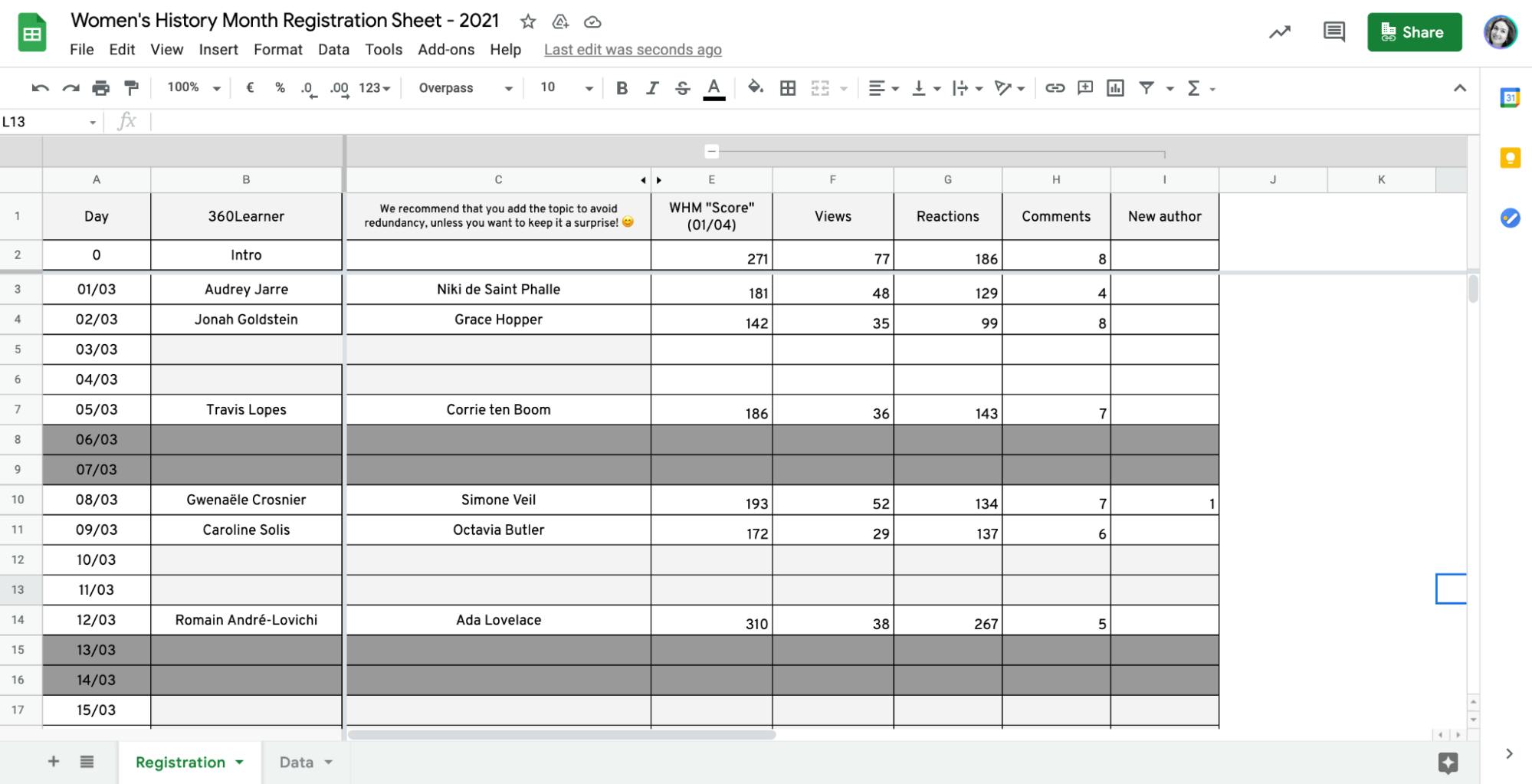 Reach out individually to people if need be to make sure you have this initial momentum. With a few names already down, the rest of your colleagues will be more inclined to participate.
Needless to say, the campaign's success depends on employees' participation. So we made sure the whole company knew this was happening. 
Using a calendar invite, Trello board, and Google sheet, we invited all employees to sign up to create a bite-sized course using 360Learning's authoring tool.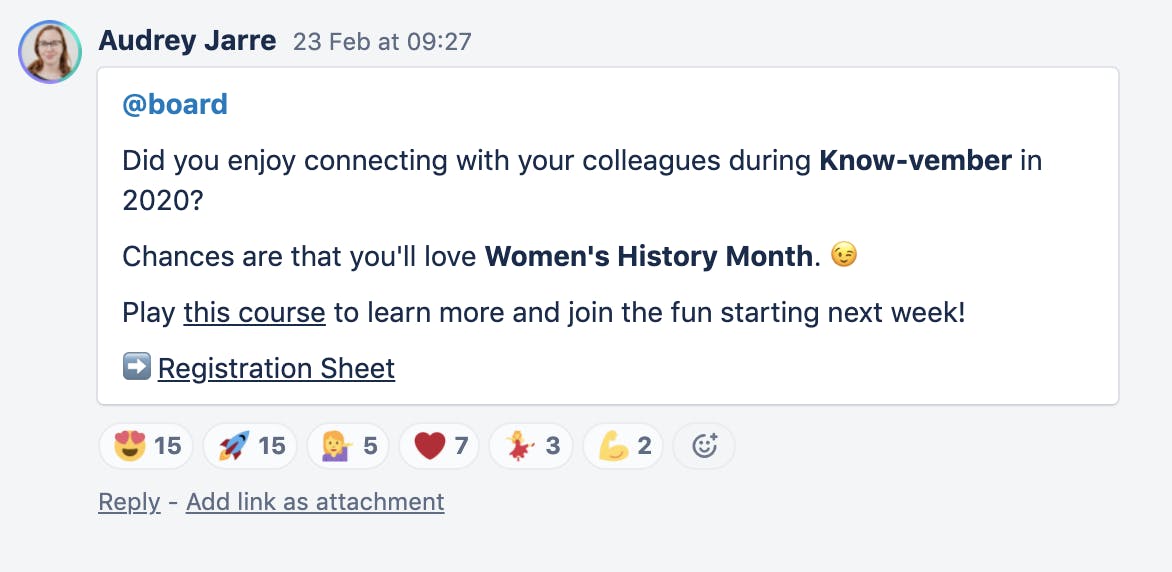 We included an entire course on 360Learning to explain the initiative in greater detail. After we made an initial big announcement to generate a burst of interest, we kept low-key reminders going throughout the month.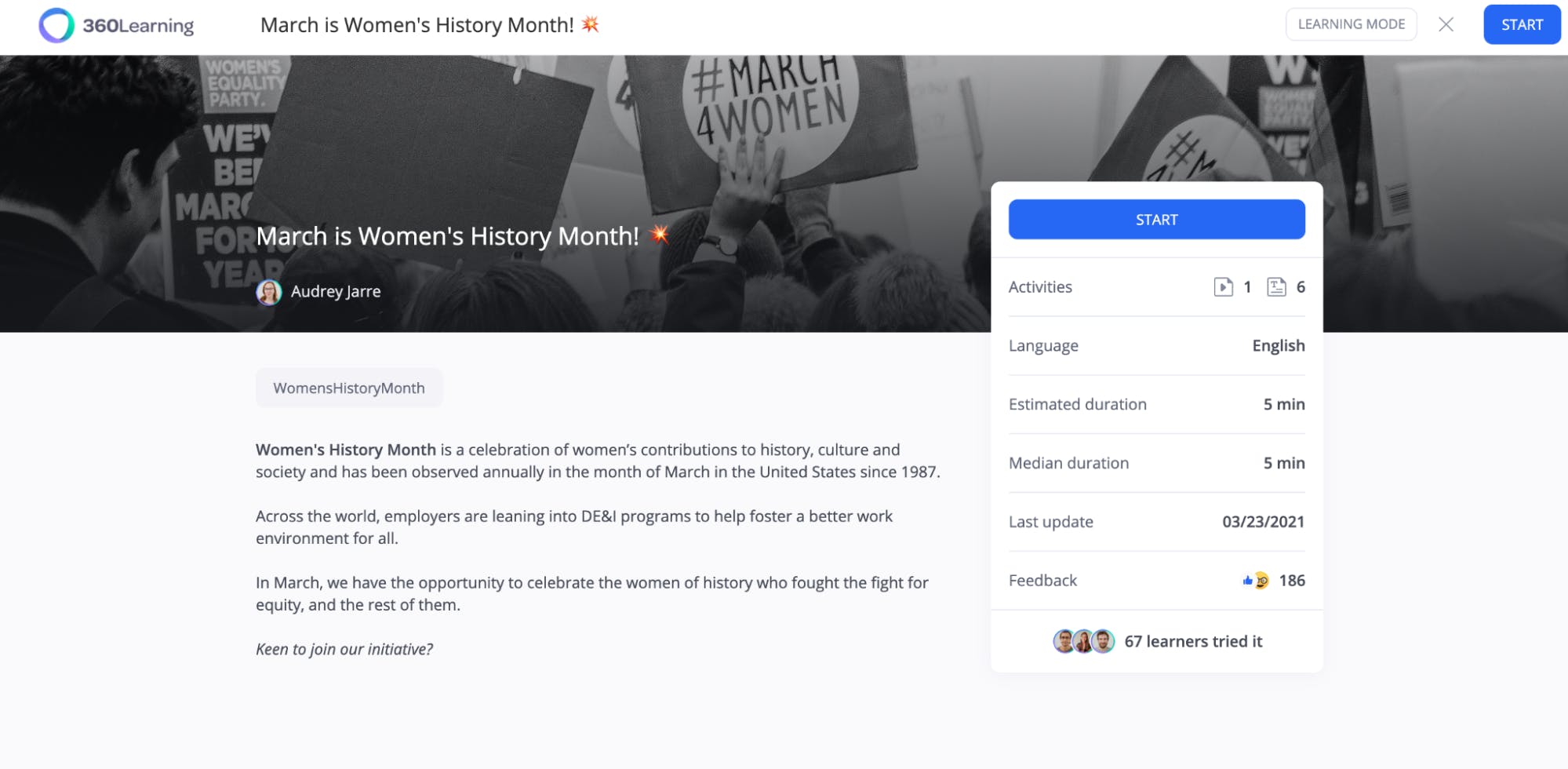 To encourage new authors (people who have never published a course before on our learning platform) to participate, we hosted extra L&D office hours that month for people who wanted feedback on their course before sharing it with the whole company. 
This helped get people even more comfortable with our learning platform, while sharing their knowledge on a topic that is dear to them.
We had a good balance of new authors (people who have never published a course before) and seasoned experts to get the best of both worlds: 
It gave the former a chance to get to know our learning platform better.
It allowed the latter to shine, showcasing their best skills and inspiring others to do the same.
We used a tagging system to keep the courses findable, so that even after March, people can still locate these courses by searching the skill #WomenHistoryMonth in their platform catalog.