Brendan is leading the implementation of a new approach to training and mentoring for all client-facing Googlers in EMEA. Graduated from Harvard Business School, he worked in Google's large customer sales organization before taking on this role in January 2016.
Like MasterClass, we've found the most qualified person we know to teach this topic on sales training, with high-quality production and editing that aim to provide you with the best learning experience possible. Unlike MasterClass, our MasterSaaS is 100% free.
Over the next 5 weeks, we'll share Brendan's tried-and-tested, never-shared-before tips and tactics Google uses to train their 4,000 sales all over the world. 
Every week, we'll publish one episode of the Sales Training MasterSaaS on our blog, covering a different sales training topic each week. 
We'll update this page every week with the latest episode, so you can come back and check every Thursday. The easier option is to subscribe to our weekly newsletter - Joei will send the latest episode along with some carefully curated blog content straight to your inbox. (You can subscribe above on the top-right corner of the page or in the huge light green banner below.)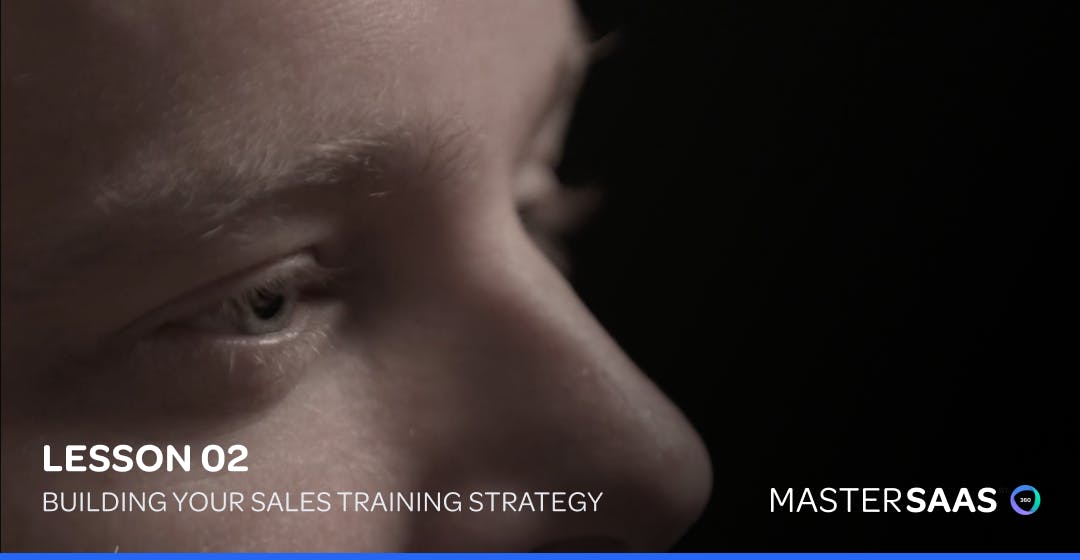 Understand your sales organization
Identify your way of selling
Building consensus
Tailor sales training strategy to address your weakness
Case study: Google's 3 pillars
Communicate on the training priority internally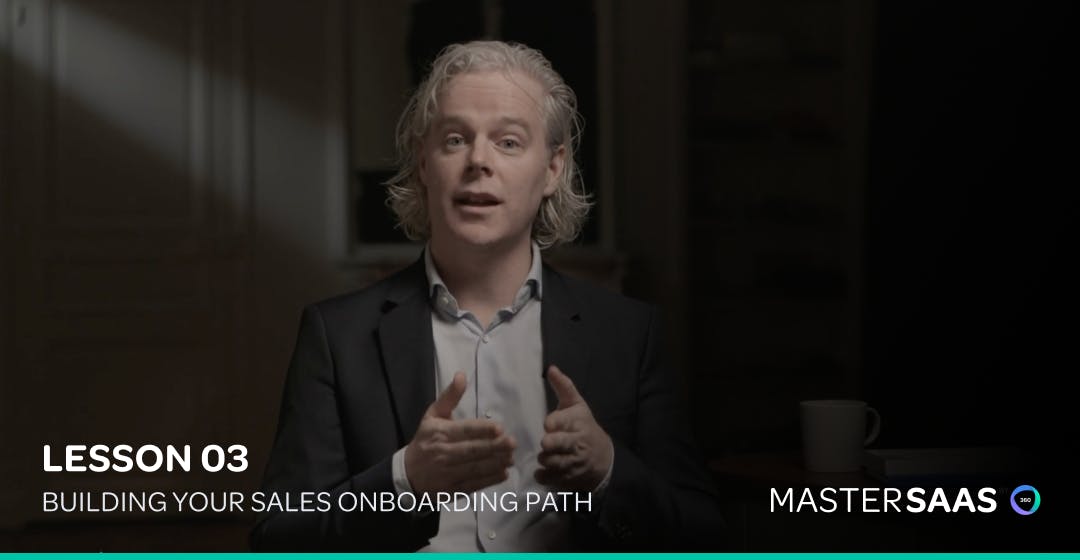 Structure onboarding to align with your way of selling
Protect your new hire's onboarding time
Get buy-in by continuously improving your training
Tailor onboarding training to real-life scenarios and use cases
Personalize your onboarding experience
Measure the impact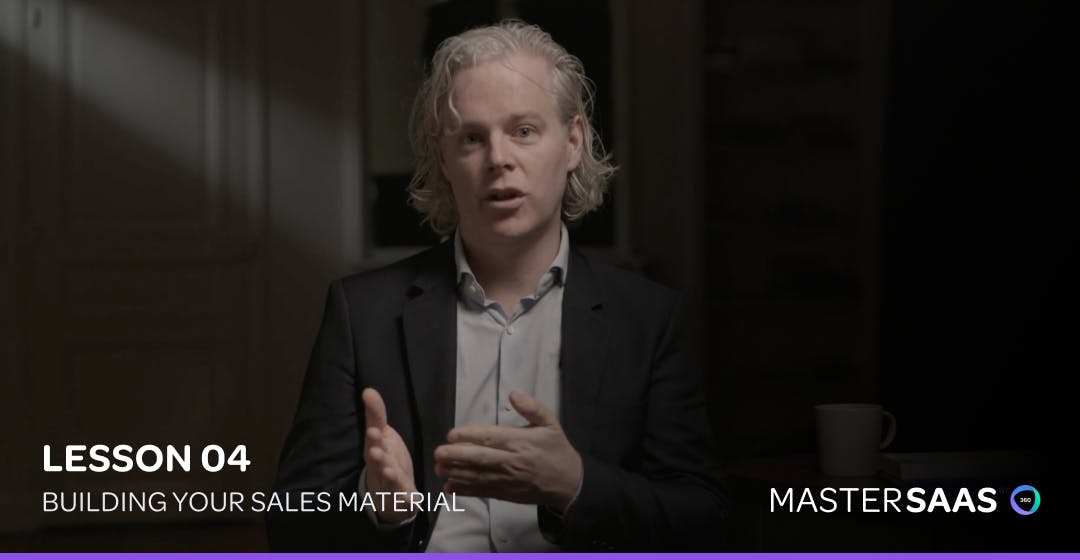 Identify contributors and partners for creating training content
Keep track of the training progress with clear goals
Have subject-matter-experts design the courses
Leverage both external facilitators and internal high-performers
Incorporate salespeople's feedback in the curriculum development process
Be present and engage with participants during the training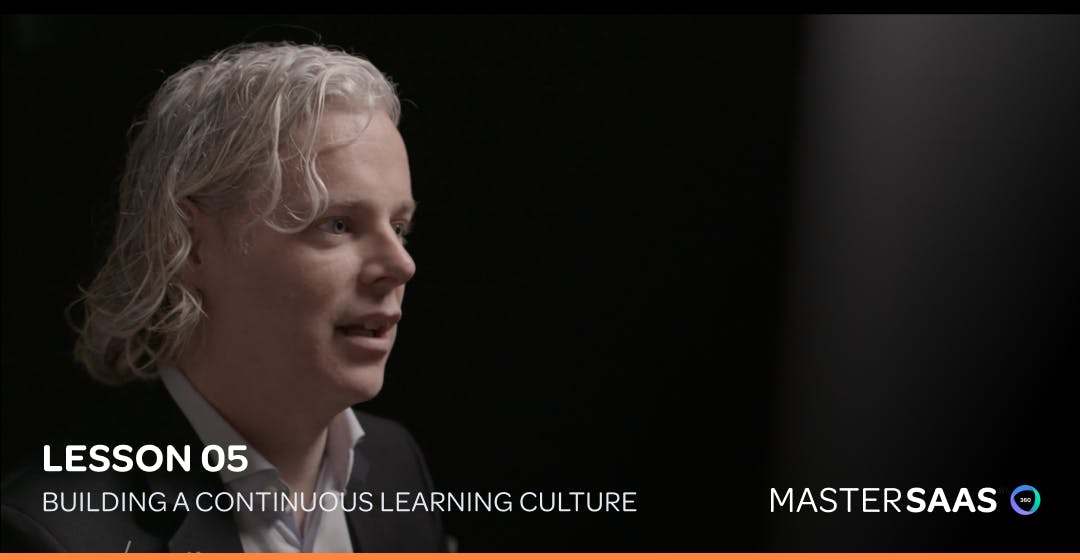 Assume your sales training needs to change
Involve senior employees
Adapt the format and environment to the skills to be learned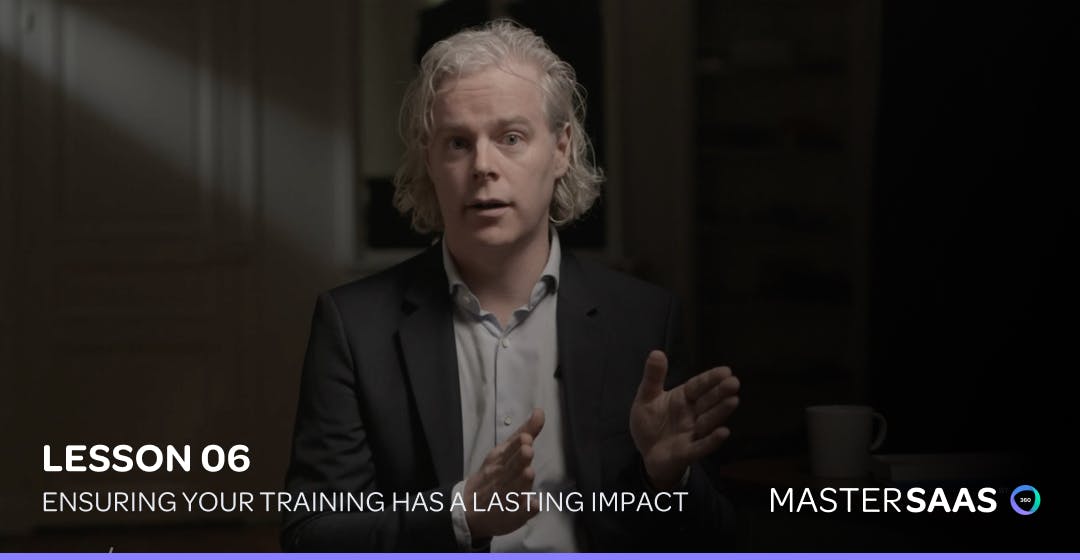 Training is not "a box you check"
Coaching your coaches
Stay up-to-date with the latest sales challenges
Digital learning as a long-term investment
Focus on your customer's needs
Don't make it too hard
If you don't want to miss the upcoming classes, make sure you subscribe to our weekly newsletter (below 👇).
Would love to know what you think about this MasterSaaS with Brendan. Share your reactions and thoughts in the comments section!