What is company culture without L&D? 
Your company culture lives and breathes through everything you do—including how you learn. That's why creating great learning experiences is so important to building and strengthening company culture. 
Putting your learners at the center of your L&D strategy doesn't just empower your company culture—it also makes your culture flexible, and more resilient to challenges. This adaptability is a core part of Collaborative Learning, and it's one of my favorite topics to discuss with L&D experts as part of the CLO Connect interview series.
Today, we're sharing snippets from our second volume of collected expert insights on how L&D can help build a strong company culture. We've got the best tips from leading companies like Harry's, Disneyland Paris, SmileDirectClub, and more.
Want all the expert insights? Download volume 2: How L&D Can Help You Build a Strong Company Culture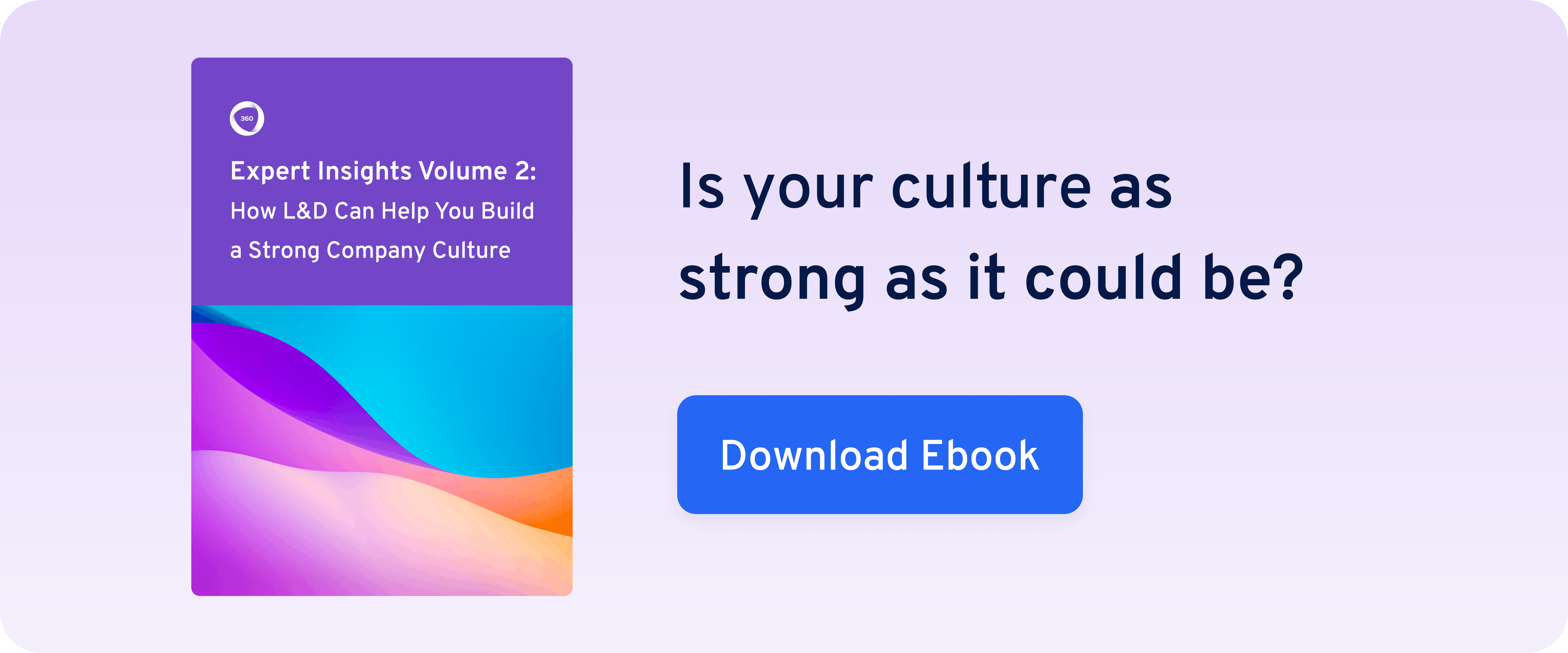 And don't forget to check out Volume 1 of expert insights from Amazon, WhatsApp, Klaviyo, and more, on how L&D can help companies scale. Plus, we've got an extra bonus in store: an invitation to join the next exciting phase of the CLO Connect community.
Let's get started!