Distribute ownership at the right level of the organization 
Finally, this release recap wouldn't be complete without an overview of all the new ways you can save time and admin work by empowering every level of your company to take part in building a learning organization–including avoiding the headache of manually collecting feedback. 
Introducing author permissions for Paths, manager-powered evaluations, and internal comments for translators. 
Author permissions for Paths
Centralized L&D teams don't always have their finger on the pulse of local teams. They need someone with boots on the ground who can come up with a solution when learning needs arise. That is why group authors (and admins!) can now create and edit learning Paths. 
Manager-powered evaluations
There's no way around it: managers know their teams best. That is why we've added the ability for them to be evaluators on courses with open-ended questions. If you are already using our Sales Enablement solution, you'll also be able to add managers as evaluators for video pitches and screen recording questions. 
When you add managers as evaluators, a pending evaluation notification will go directly to the manager's inbox for their response. This way, you can save session instructors and admins a lot of time, freeing them up to focus on creating greater impact.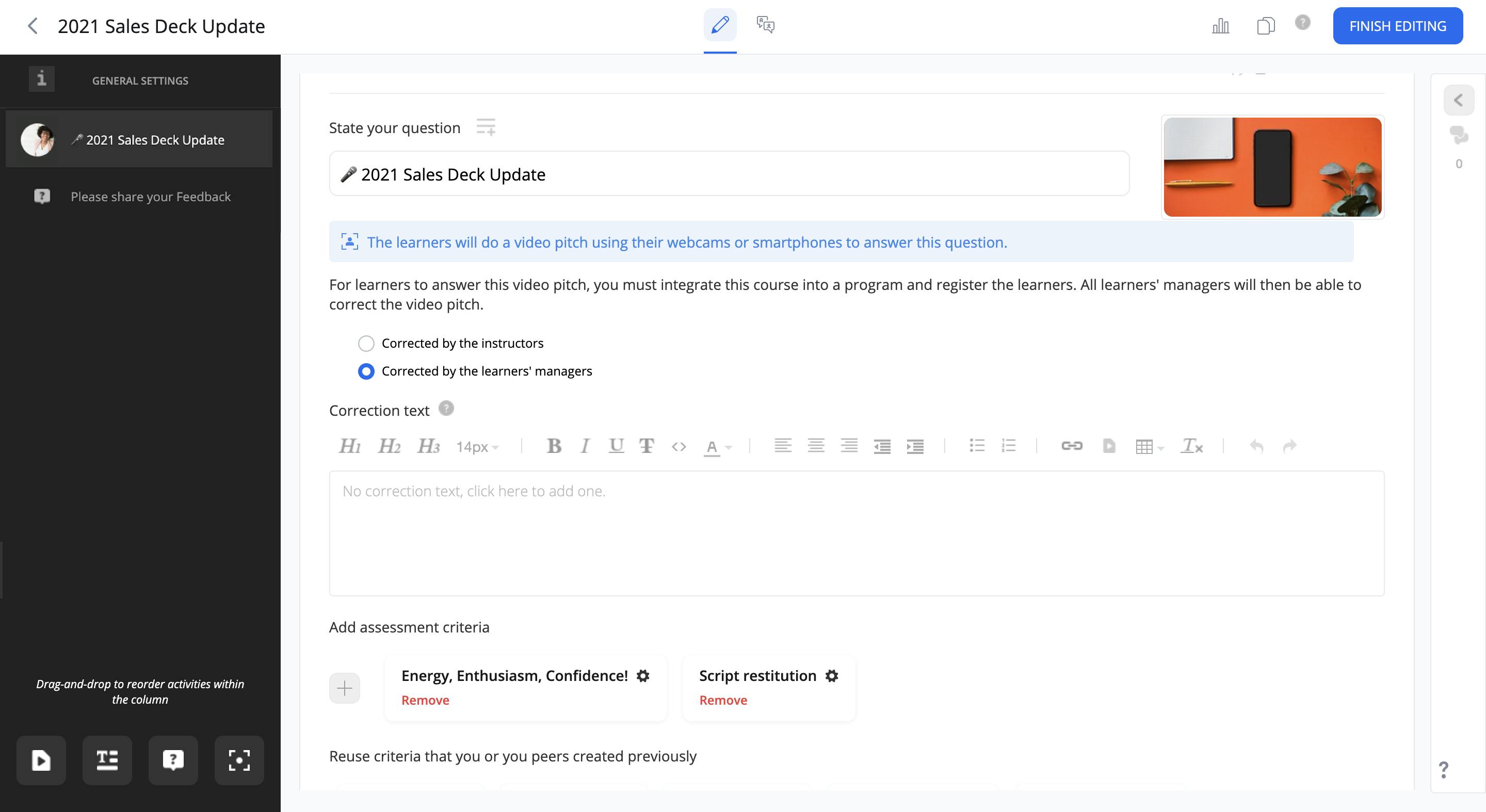 Crafting compelling courses is all about speaking your learners' language. We're talking about going the extra mile with details like acronyms and cultural references that can make or break your training. 
With our Globalization Solution, translators can now exchange feedback directly with the admin team using internal comments. These comments are only visible to the authoring team, empowering translators to ensure a translated course is 100% relevant without distracting learners with the behind-the-scenes back and forth.