Workflow tools
Salesforce
Make training a habit for your reps and measure impact in real-time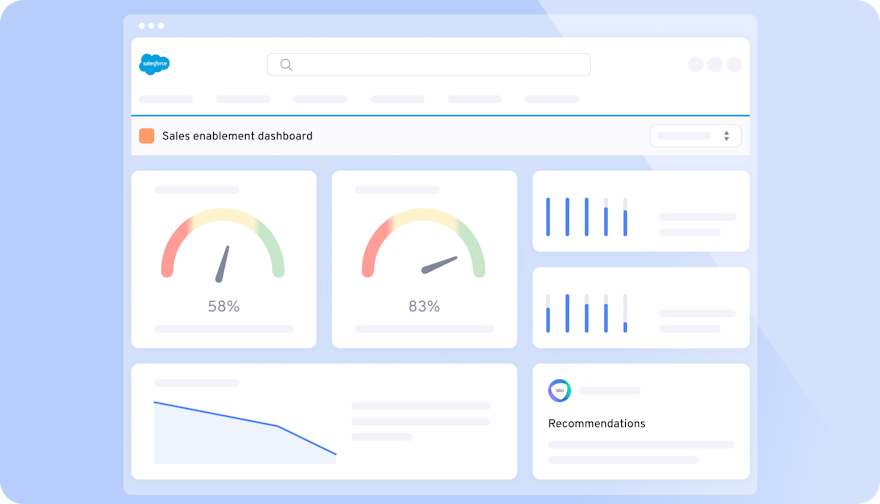 Maximize the impact of your course catalog
Eliminate the guesswork of training impact
Overview
Salesforce empowers your team by putting your customer's information at their fingertips. With the 360Learning for Salesforce integration, you can surface the training your team needs in flow of their work.
Boost sales productivity
Your team's time is more precious than ever. The dedicated 360Learning tab in Salesforce makes it easy for your team to find and take the course they need without ever leaving Salesforce.
Maximize the impact of your course catalog
Every sales opportunity is unique. Automatically recommend courses based on an opportunity's stage, client type, or competitors. Win more deals by harnessing the power of Collaborative Learning in the flow of work.
Eliminate the guesswork of training impact
Don't rely on opinions to prove that your training has an impact. Sync data between 360Learning and Salesforce to correlate training with revenue performance. Incorporate session stats, progress, score, time spent, and more into Salesforce Dashboards and Reports.