Deliver training projects lightning fast
Time to deliver is one of the most common complaints we hear from L&D leaders when it comes to designing training projects. Fortunately, we're here to help you avoid having to spend more than three months of manual work to align stakeholders, gather content, and send reminders. 
As part of our Enterprise Plan, we've released additional features to make it even easier to organize, collaborate, and deliver new trainings at the speed of business.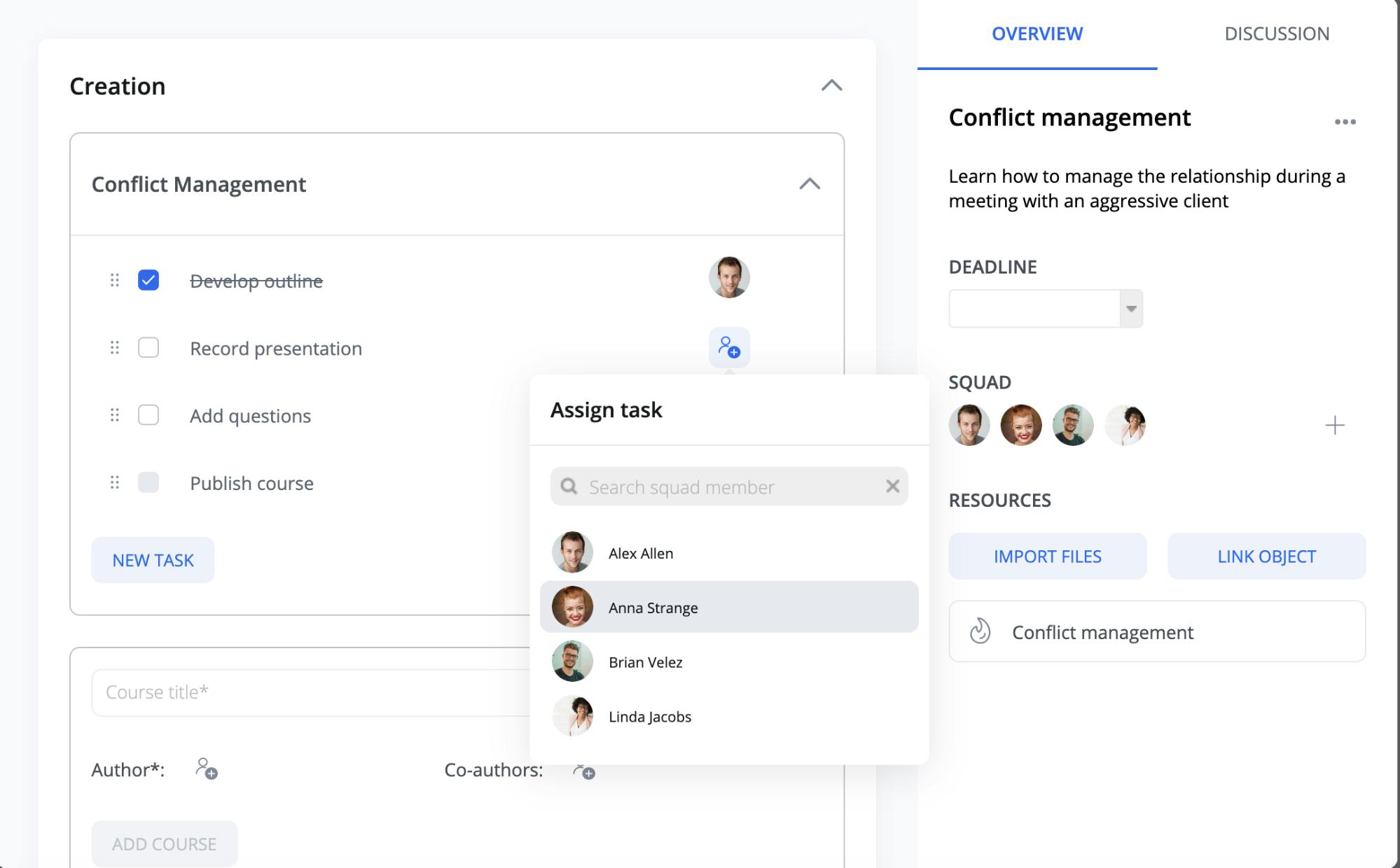 Task assignment 
Improve project efficiency and create accountability with task assignments. Assign team members to specific tasks within a project so everyone knows what they are responsible for. The more clarity you have over your team's responsibilities, the easier it is to deliver the right learning outcomes.
Project squad overview
Collaboration is key in building great learning experiences, but it can be messy. The more experts you have involved, the more attention you have to pay to organizing your projects.
Now, you can gain a better understanding of collaboration efforts and progress with the new project squad overview. We've visually revamped all projects so you can quickly see which members are involved, the progress of the project as a whole (based on the tasks that have been completed, or which are still remaining), and individual progress by project members.
Attach objects to projects
We've added new functionality to projects so you can keep all your resources in one place with the ability to attach courses, programs, and learning needs directly to projects. Now your team members will have all the context and relevant information they need within the project view.
Customize notifications for task assignments
Project members can now enable or disable email notifications for task assignments, and when a task is completed by another member in the project, and a weekly recap of remaining tasks to be completed.
Interested in learning more about our Enterprise Plan? Request a demo: