Workflow tools
Seamlessly schedule and host high-quality live learning sessions
Get a demo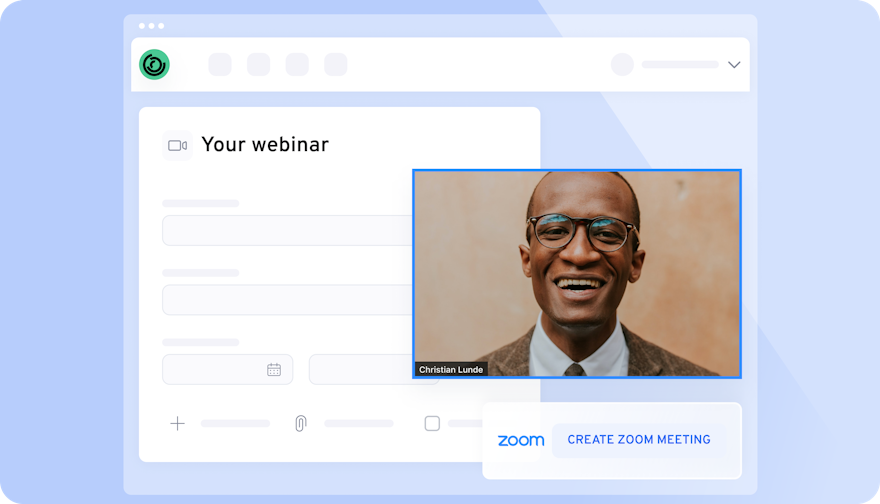 Simplify the setup process
Engage learners throughout live training sessions
Overview
Zoom Video Webinars allow you to connect with large audiences and share video, audio and content from any location and device for better engagement. With the 360Learning for Zoom integration, instructors can provide high-quality live training with features like live polling and Q&A.
Simplify the setup process
Spend less time worrying about administrative setup, and more time focused on developing training. Instructors can create a webinar link in seconds with just one click. 
Engage learners throughout live training sessions
Attendees learn better with live training that demands their attention. Zoom Video Webinars engages attendees through interactive polling and Q&A with the ability to comment and upvote questions.