Workflow tools
Bring learning into the flow of work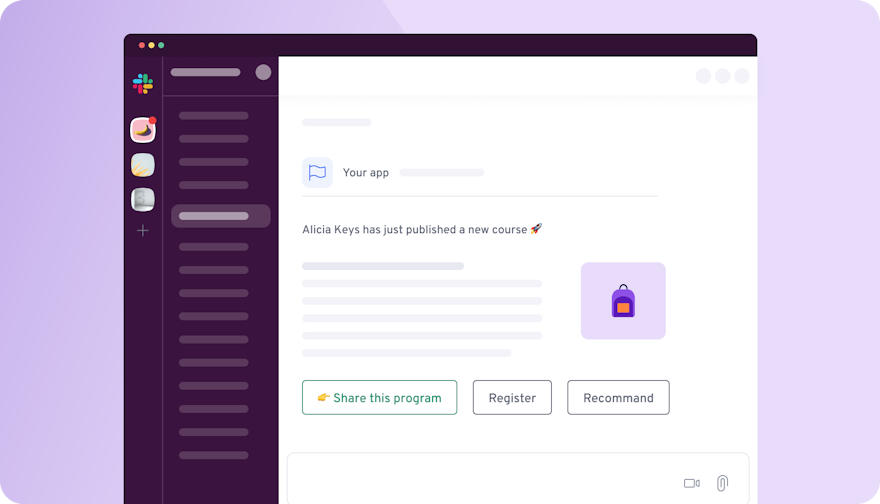 Increase learning outcomes
Empower anyone to find the training they need
Speed up knowledge sharing
Overview
Slack is a communication platform that enables people to get work done, together. With the 360Learning for Slack integration, you can increase learning outcomes by meeting learners where they are. Instantly inform the right people of new courses, sessions, and communication happening in the platform.
Increase learning outcomes
Excite users with learning that is relevant to them. Send course recommendations directly in channels or to individuals. Users are also notified when a new session is published and can register with just one click.
Empower anyone to find the training they need
Your entire course catalog is searchable right within Slack, making it easy for anyone to quickly find the training content they're looking for and start learning right away.
Speed up knowledge sharing
Communication and teamwork is the lifeline of Collaborative Learning. Speed up response rates and feedback loops with instant Slack notifications on interactions such as mentions and likes.