HCM integrations
Streamline your workflow and eliminate double data entry with automatic user data sync
Get a demo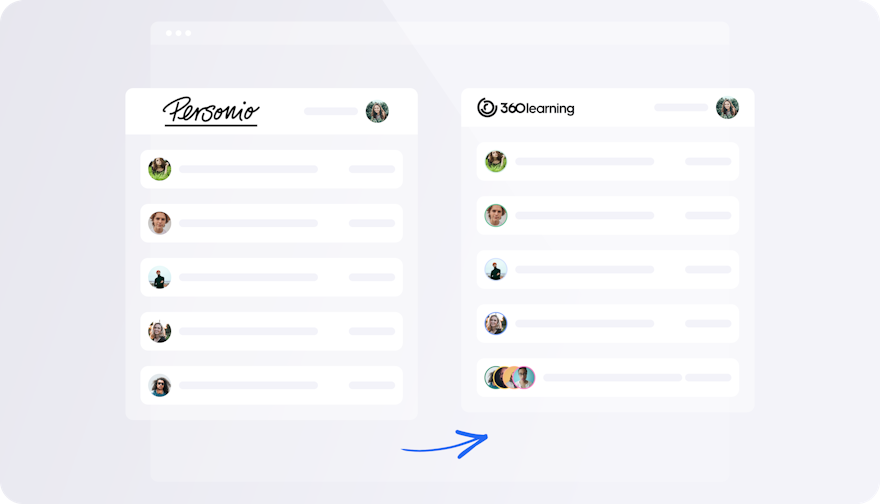 Automatically sync your people data
Flexible implementation to fit your business
Designed by and for Europeans
Overview
Personio is the all-in-one HR software for small and medium enterprises, offering digitized and automated processes, seamless integrations, and data-driven insights. The solution itself includes HR management, recruiting, payroll and development while supporting all other core HR processes.
Automatically sync your people data
New team members, roles, and relocations are a cause for celebration, not dread. Sync essential employee information daily to keep 360Learning up-to-date with your Personio people data.
Flexible implementation to fit your business
No two organizations are the same, and you need flexible solutions to meet the unique needs of your business. Our Personio integration provides maximal flexibility to meet your existing HR infrastructure, without requiring any custom development or IT setup. With support for users, labels, custom fields, and more, you choose what to sync and we'll do the rest.
Designed by and for Europeans
Built from the ground up to meet the unique needs of customers in the EU, with localized support in highly-complex and regulated business markets.