Workflow tools
Seamlessly schedule and host live webinars, and simplify the flow of work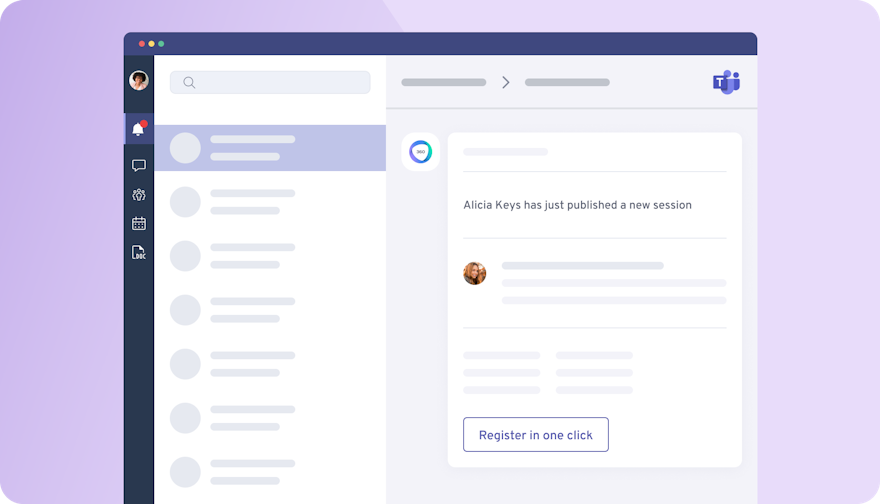 Engage learners through live training sessions
Simplify the setup process
Increase learning outcomes
Overview
Microsoft Teams integrates the people, content, and tools your team needs to be more engaged and effective. From automatically scheduling and hosting live webinars to instantly informing the right people of new courses and sessions, the Microsoft Teams integration with 360Learning allows you to seamlessly meet learners where they are.
Engage learners through live training sessions
Attendees learn better with live training that demands their attention. Microsoft Teams webinars brings presentations to life with immersive views that combine content, speakers, and more.
Simplify the setup process
Spend less time worrying about administrative setup, and more time focused on developing training. Create webinar links in seconds with just one click.
Increase learning outcomes
Excite users with learning that is relevant to them. Notify users when a new session is published, and allow them to register with just one click.
Boost team productivity
Your team's time is more precious than ever. The dedicated 360Learning tab in Microsoft Teams makes it easy for your team to take a course wherever work happens.