Content integrations
Seamlessly access courses from the Go1 Content Hub in 360Learning
Get a demo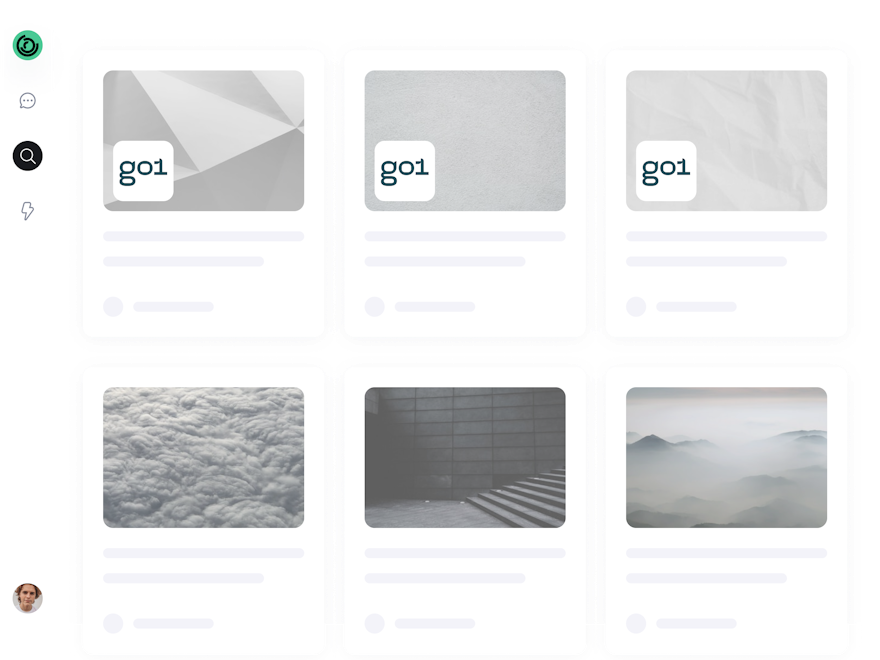 Enrich your learning catalog with courses from Go1
Curate and contextualize within paths
Seamlessly search and access courses
Overview
Go1 offers the largest curated eLearning library from top training providers in a single subscription. Easily sync over 100,000 courses to 360Learning to increase utilization and improve your Learning & Development programs.
The integration provides 360Learning users with seamless access to the Go1 Content Hub, making it easy to find and deliver all of the training content your organization needs. From compliance to personal & professional growth, Go1 and 360Learning can help you build a robust culture of learning for your teams.
Enrich your learning catalog
Access over 100,000 Go1 courses in a variety of formats and languages to provide your learners with what they need to learn the latest skills across a range of disciplines.
Curate and contextualize courses within paths
Draw a direct line from best practice to practical application by curating Go1 courses in 360Learning paths. Add a short introduction or curate multiple courses to connect industry expertise to your day-to-day business context.
Seamlessly search and access courses
Empower learners to proactively pursue professional development by putting available courses, whether developed internally or by Go1, at their fingertips. You provide the catalog, their search starts the journey.
Synchronized analytics
Ensure that everyone is up to date on course assignments and learner progress with automatic data synchronization. Retired courses in Go1 are automatically removed from 360Learning.