E-Commerce
Purchase training for yourself or your team via a fully customizable e-commerce storefront.
Get a demo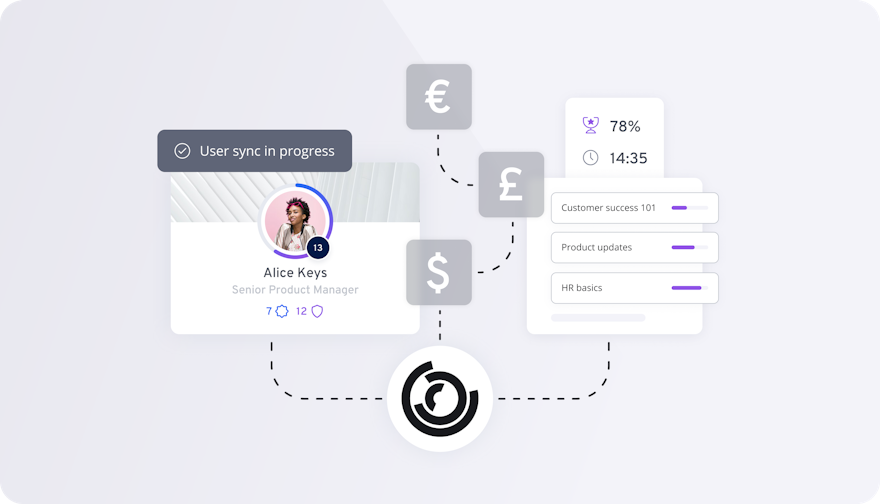 Streamlined and effortless management
Global currency acceptance
Unlock new revenue streams
Overview
360Learning's E-Commerce powered by BigCommerce is the best way to start monetizing your courses. Your storefront is custom-built and tailored to your specifications. You assume full ownership and authority in managing the daily selling operations. Our e-commerce solution works for both B2B and B2C use cases and is the easiest way to unlock new revenue streams.
Streamlined and effortless management
Seamlessly manage training content from start to finish. Provide customers with a user-friendly interface to browse, select effortlessly, and purchase training, ensuring a frictionless experience.
Global currency acceptance
Expand your reach by accepting currency from anywhere globally. Break down geographical barriers and tap into international markets, unlocking growth opportunities.
Unlock new revenue streams
Harness the potential of e-commerce to create additional revenue streams or offset training costs.
Efficient monetization
Effectively monetize your training content and benefit from streamlined payment processing, secure transactions, and revenue tracking mechanisms.