Content integrations
LinkedIn Learning
Bring more than 16,000 courses from industry experts to your learning catalog
Get a demo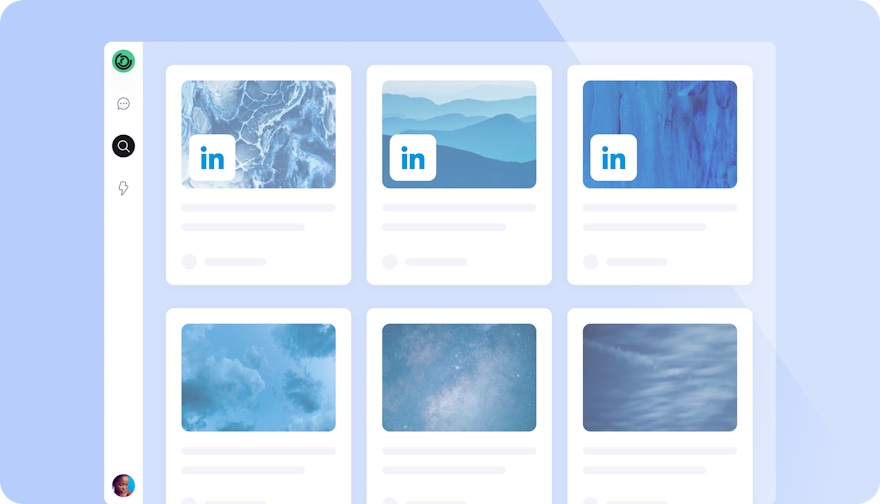 Offer relevant, up-to-date content taught by credible industry experts
Personalized recommendations at scale
Interactive, social learning
Curate and contextualize LinkedIn Learning courses to meet learning needs
Overview
LinkedIn Learning connects employees to relevant, applicable skills with courses taught by instructors with real-world experience. When you integrate LinkedIn Learning with 360Learning, you make it easy for your team to discover and access the expertise they need within your business context.
Offer relevant, up-to-date content taught by credible industry experts
Courses in business, creative, and technology are taught by real-world practitioners, located across the globe, who inspire and engage learners. Access 16,000+ courses in 7 different languages, with more than 50+ new courses released every week.
Personalized recommendations at scale
Drawing on insights from 740+ million members, LinkedIn Learning surfaces relevant learning content to each employee based on their connections, what their peers are learning, and the right skills needed to succeed in their current job. Leverage data and insights in the Admin experience to curate content and create unique Learning Paths for specific groups of learners. You provide the catalog; their search starts the journey.
Learning anytime, anywhere
Support employees who want to learn anytime, anywhere-whether they are online or offline. LinkedIn Learning is available on any desktop and mobile device-even in offline mode-which makes it easy for employees to learn when commuting or traveling. When learners visit LinkedIn to network and read the news, they are automatically served short, applicable learning content in their feed and on their homepage to boost engagement.
Interactive, social learning
Drive higher learner engagement by making learning intuitive, social, and interactive. Most courses include quizzes, exercise files, templates, and other supporting documents to help learners apply what they have learned.
Curate and contextualize LinkedIn Learning courses to meet learning needs
Draw a direct line from best practice to practical application by curating LinkedIn Learning courses in learning programs. Add a short introduction or curate multiple courses to connect industry expertise to your day-to-day business context.